Gorgeous Custom Embroidery
Stars & Stitches was established as a part of Peoria Flag & Decorating Co in 2011. This boutique section of our business creates custom embroidered, appliqued, and vinyl-printed fashion wear. We design beautiful pieces for all ages and occasions! You can contact us to learn more about vinyl printing services.
Visit us today to see what we have available or to discuss your next custom piece. Free quotes, estimates, and consultations are available!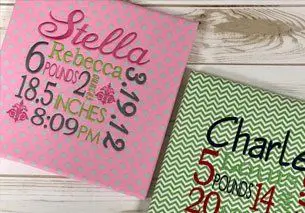 See Examples of Our Stunning Embroidery Work
"Great selection for holiday decorating. Fun place. Nice staff. Definitely worth the trip."
Ross C.